Malva – corner sofa
A lounge set configured from modules, commensurate with the scale of the interior – so you can make the most of its possibilities. The comfort-enhancing solutions here are very convincing: conveniently reclining backrests, pull-out seats or a drop-down armrest. A perfectly thought-out design, born of a keen sense of contemporary needs – both aesthetic and functional.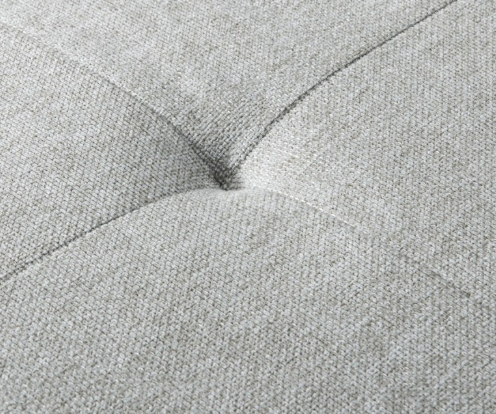 Technical details:
A lounge set of modular design,
modules put together in a corner arrangement,
A module with an extended seat (chaise longue) that allows you to stretch your legs comfortably,
corner module with terminal,
Seat filling: corrugated springs and HR foam (in el. X90K upholstery belts and HR foam),
Backrest filling: upholstery belts and VP foam,
Function: seat depth adjustment (except for el. X90K),
Headrests with gradual angle adjustment,
Adjusting the angle of the armrest,
Improved sleeping function (dolphin type),
two bedding containers,
finishing: Obice with hydrophobic fabric (does not absorb spills),
metal feet (black, semi-matte).
Dimensions

Check product dimensions

Check the dimensions of all items in the collection