Ortensia – corner sofa
A neat lounge set created from modules. A beautiful example of a design that is fundamentally modern without being minimalist. The multi-module arrangements can be straight or corner, with a chaise longue or terminal.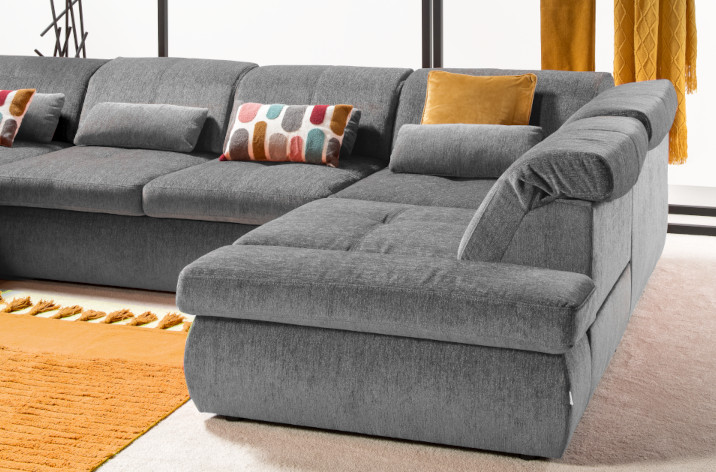 Technical details:
module with extended seat (chaise longue) allowing for comfortable stretching of legs,
backrest filling: upholstery belts and VP foam,
seat filling: corrugated springs and high resilient VP foam,
improved sleeping function (dolphin type),
headrests with gradual angle adjustment (manual),
angle adjustment of armrests,
relax function (electrically controlled seat and backrest extension mechanism),
bin/storage compartment,
finishings: Aquaclean fabric upholstery (stain removal with water alone),
five lumbar cushions included for improved seating comfort.
Dimensions

Check product dimensions

Check the dimensions of all items in the collection